Nagi & MolGen in tandem at the European Worm Meeting 2022 at booth #5
European Worm Meeting – Together for the C. elegans community. Hosted in Vienna (Austria), this year's European Worm Meeting will take place from 27th July until 30th July. As the leading C. elegans conference in Europe, the event will congregate researchers and innovators all over the globe to discuss a big variety of topics, from worm development to germline and cell fate.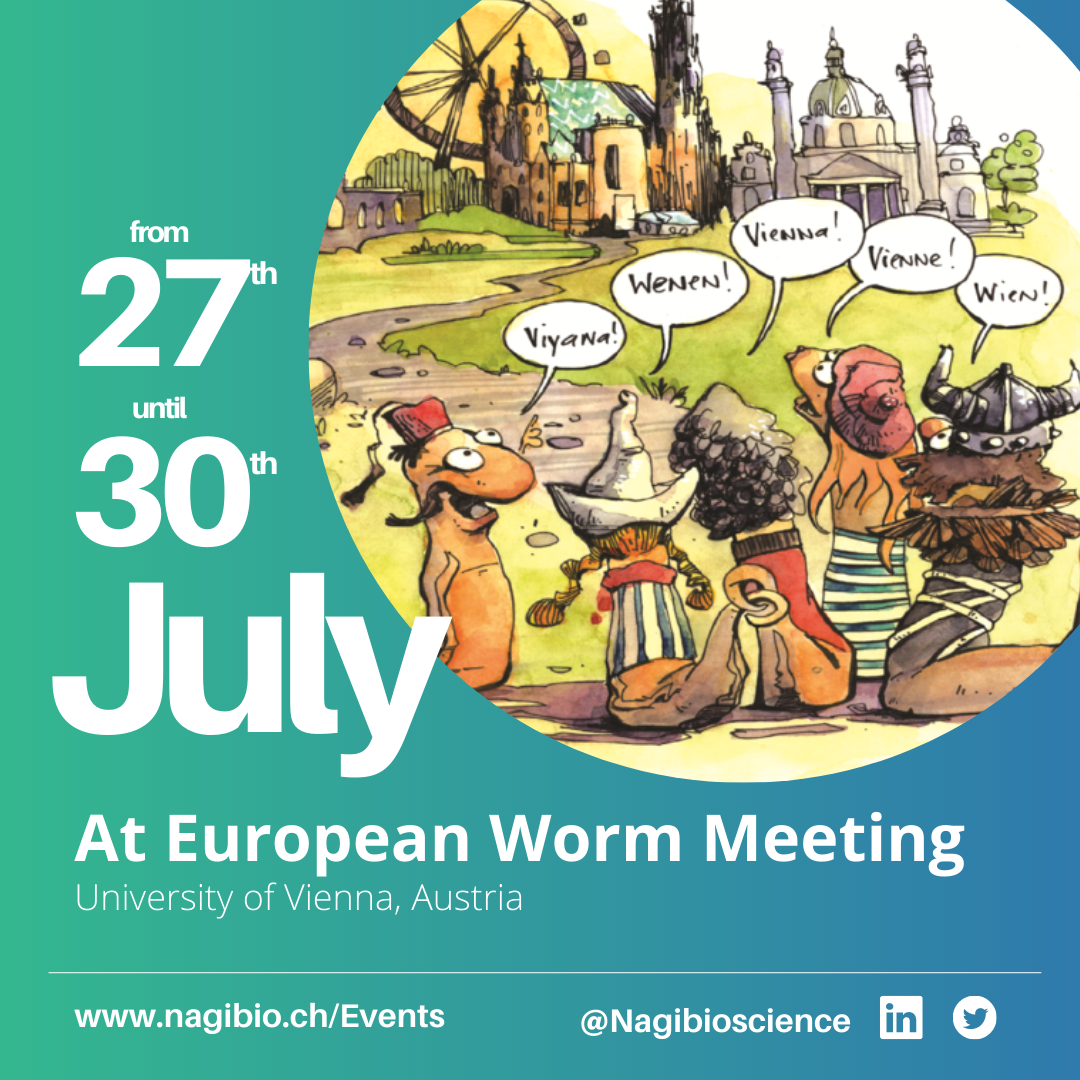 We are all about ease and automation
Easy. Effective. Faster. This is what brought together MolGen and Nagi Bioscience in the first place. Freeze-Dried OP50, the best E. coli for your C.elegans, meets the all-in-one drug and substance screening system on C. elegans, the SydLab System, in booth 5.
Being a widely recognized model, many aspects of C. elegans studies are still based on manual work. Hence, the need for automation of the experimentation on nematodes arises, as it would solve the R&D pipeline drawbacks, speed-up research processes, and decrease resources involved.
The solution? An all-in-one system that assists you during the whole experimentation process
how does it work?
Our microfluidic technology allows large-scale studies for the parallel characterization of multiple drugs and chemicals in different C. elegans populations. The SydLab System provides fully-automated culture, treatment, imaging and analysis of the worms over long-term experiments. The high-content information and image analysis algorithms allow longitudinal observation at the individual level to evaluate phenotypic readouts such as worm growth, survival, and fertility at the whole-organism level.

Keen to see the Organism-on-Chip technology at first hand?
We are more than thrilled to show you how our pioneering technology is the future of automation in C. elegans' labs. Where can you find us? Meet us in booth 5 alongside the best E. coli provider for your worms, MolGen.
Together working for the C. elegans community