Meet the SydLab System – The 3Rs compliant solution for automated high-content screening on full organisms with active flow control
Excited about the EUSAAT Annual Congress? Nagi Bioscience at the EUSAAT Congress 2022! Meet there the first automated benchtop laboratory system for high-content screening of small organisms. But what issue are we solving? The SydLab System provides full-organism data solving pipeline drawbacks and fostering R&D. But more importantly, it is part of the so-called New Approach Methodologies (NAMs), meaning it is fully 3Rs compliant.
Check out below a sneak peek of how the SydLab System works. But, do you want to know more? Pass by the Nagi booth at the EUSAAT Congress and see with your own eyes the technology revolutionizing the alternative testing landscape.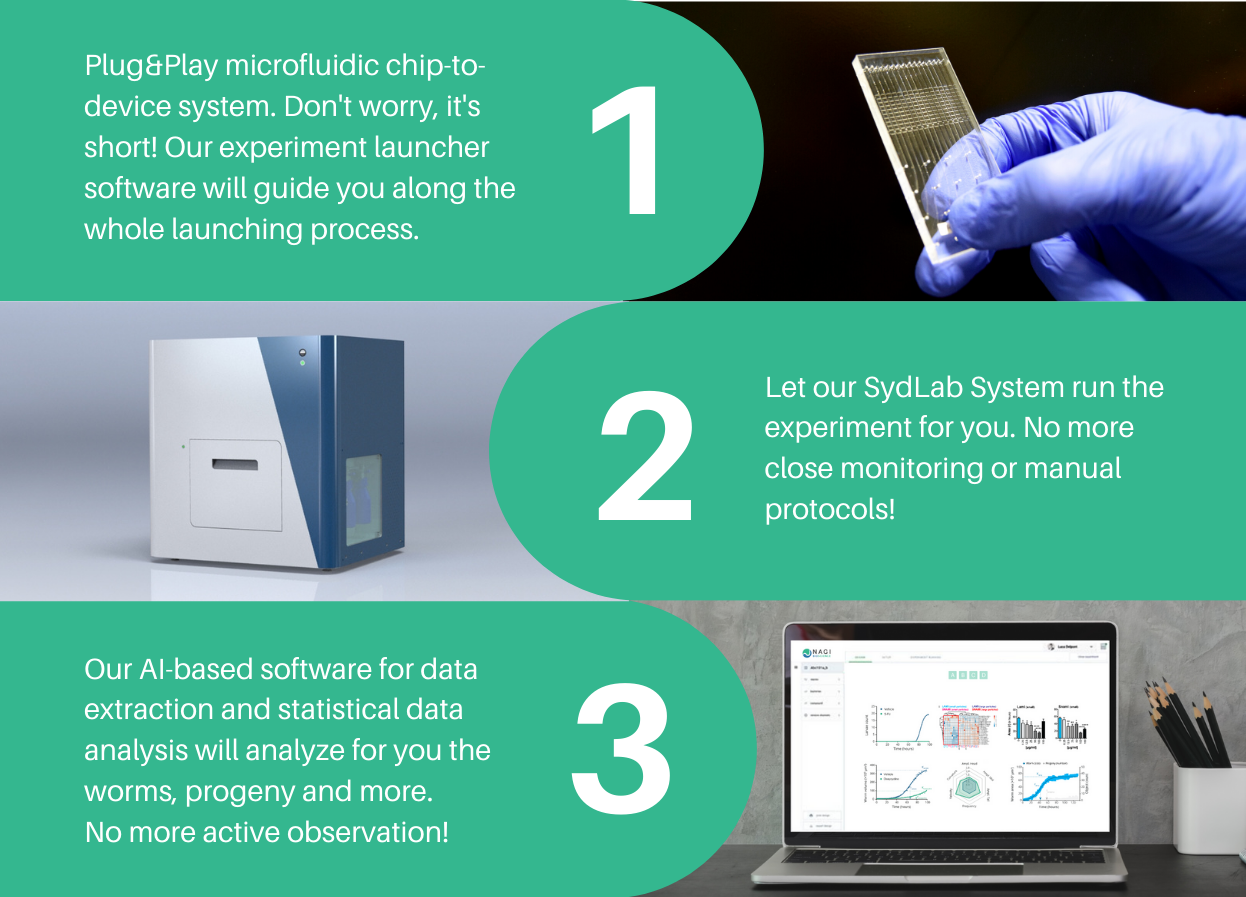 Nagi Bioscience at the EUSAAT Congress 2022! Pass by our booth and discover our 3Rs laboratory technologies.