BRIDGING THE GAP BETWEEN VERTEBRATES AND CELLS.
Whole-organism data. Innovative 3Rs test methods all in one device. Curious to meet this technology? See with your own eyes the SydLab System by Nagi Bioscience at our booth at the 2022 Swiss 3Rs Day in Bern next Tuesday 11th October.
3Rs Principle?
Do you know the Principle of the 3Rs? Sure yes, we dedicated a lot of blog posts about this topic and maybe you even met us at other alternative methods to animal testing conferences. Originally introduced with the aim of making studies with animals more humane, the 3Rs principle (Replacement, Reduction, Refinement) is today an entrenched foundation in national and international regulations on animal usage for scientific purposes around the globe.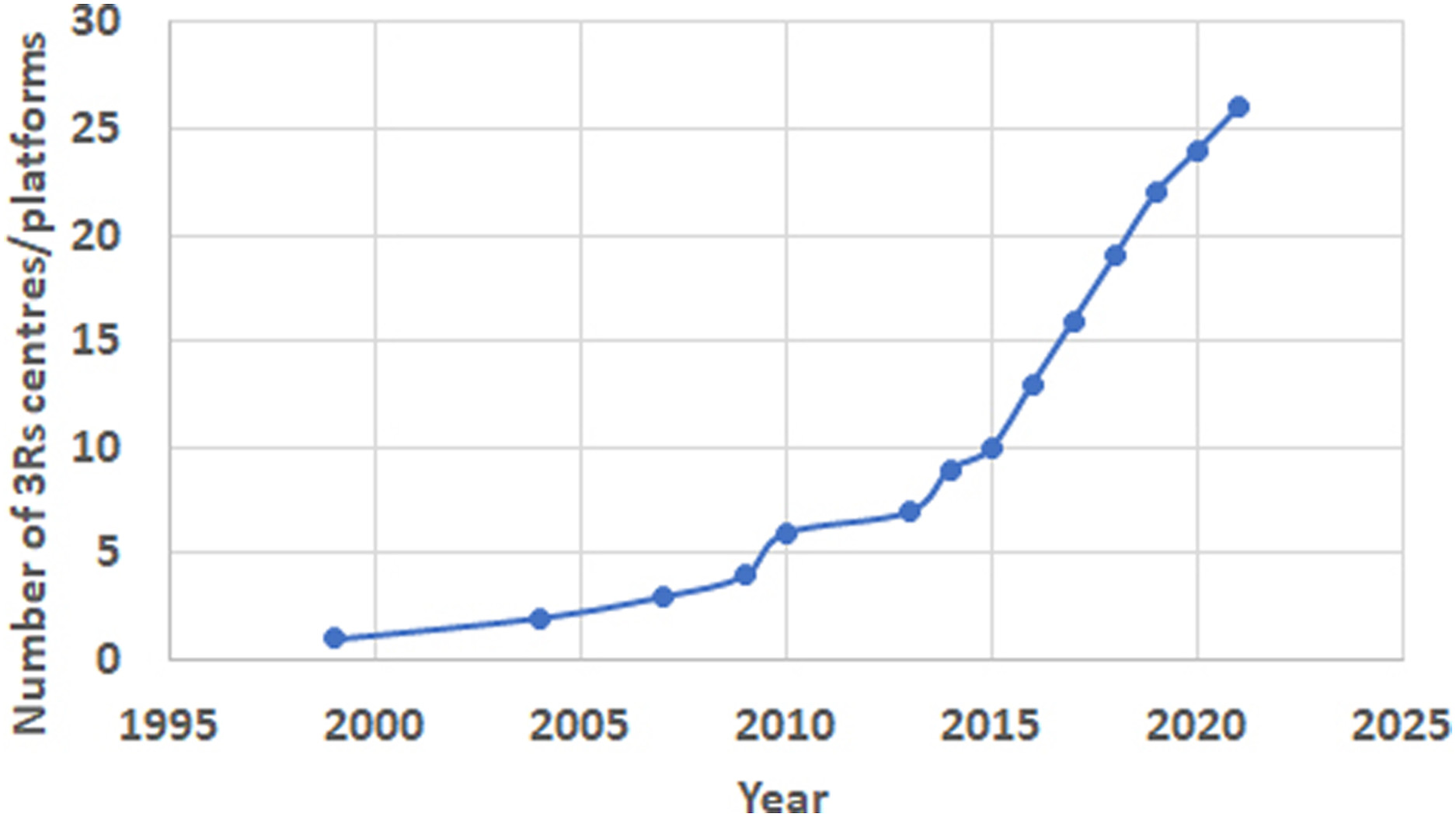 Today, we count with more than 20 3Rs centers and platforms in Europe, a number that has been exponentially increasing since the beginning of the century.
Figure 1. Neuhaus et al. (2022). The Rise of Three Rs Centres and Platforms in Europe. Alternatives to Laboratory Animals 2022, 50(2), 90–120. DOI: 10.1177/02611929221099165
Swiss 3R Competence Center (Swiss 3RCC)
Under the vision of driving 3R advancement for improved animal welfare and better science in Switzerland, the Swiss 3RCC promotes the recognition of 3Rs among scientific community and also the general public by challenging research paradigms and supporting the development and implementation of effective 3R methods.
SydLab System? Get to know the first fully automated high-content screening system on nematodes and other small organisms with active flow control
Did you know that C. elegans nematodes are part of the New Approach Methodologies (NAMs) toolkit? Nagi Bioscience proposes an easy way to introduce a full nematodes lab in just one device.
Minimal user intervention.
The SydLab System provides whole-organism data solving pipeline bottlenecks and fostering R&D.
Check out below a sneak peek of how the SydLab System works. Do you want to know more? Pass by the Nagi booth at the Swiss 3Rs Day in Bernand see with your own eyes the technology revolutionizing the alternative testing landscape.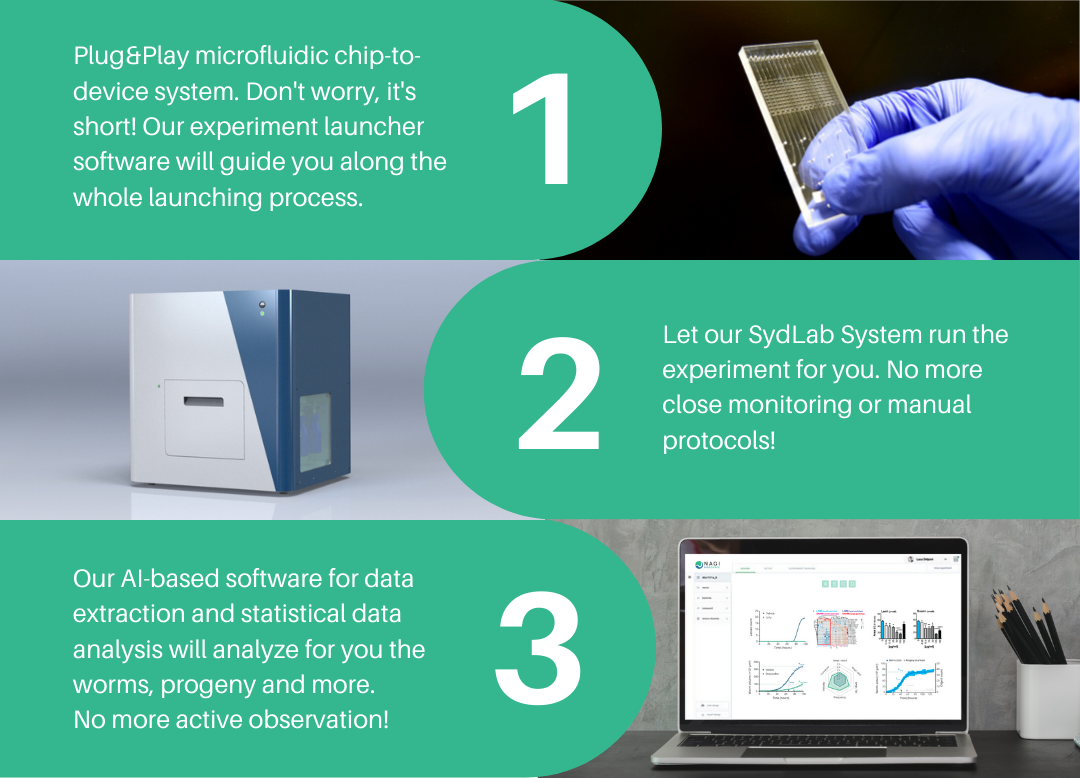 Together for better science. Together for alternative testing methodologies.
#inwormwetrust