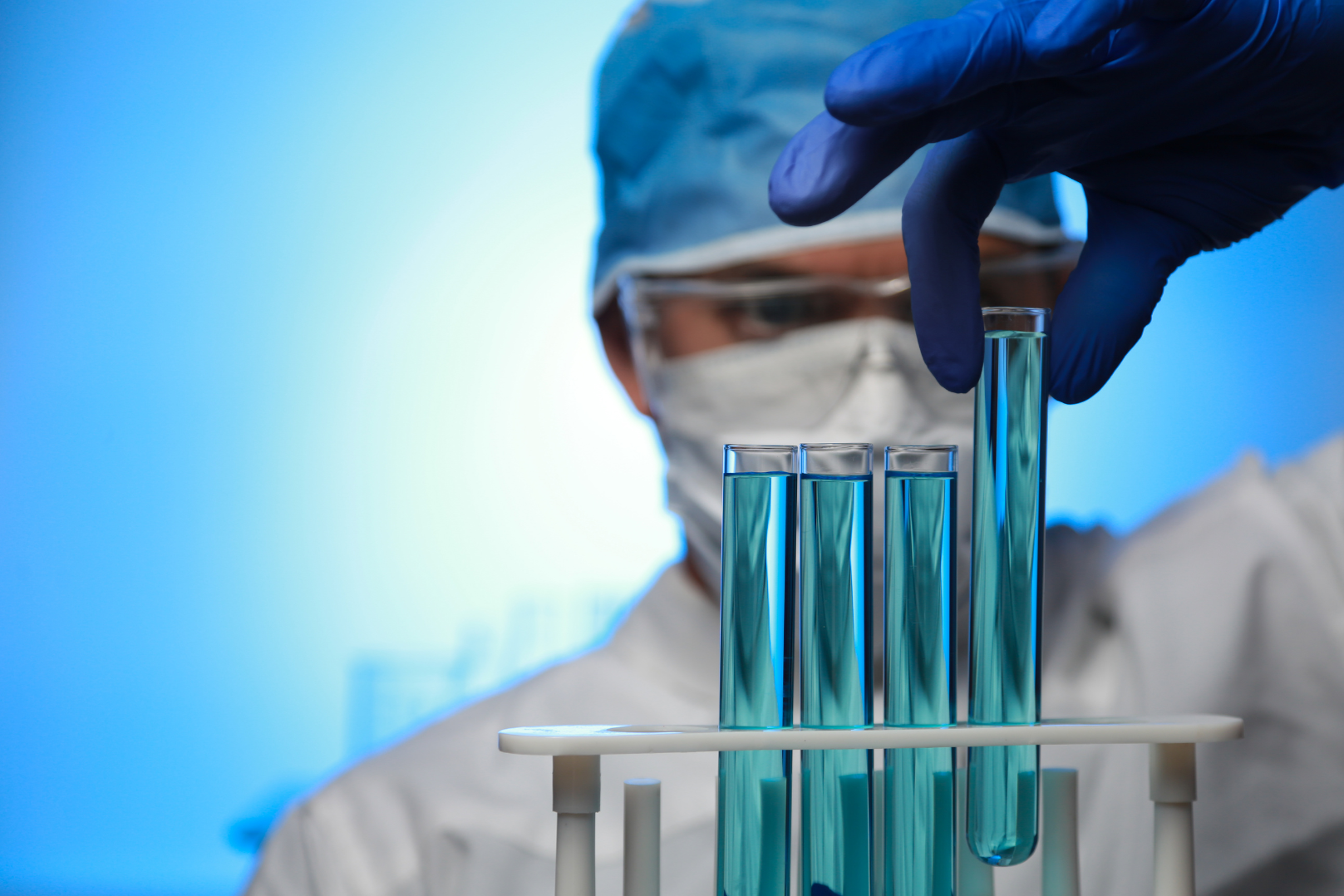 Nagi Bioscience presents the newly launched SydLab TM One for early toxicity assessment at the Swiss Society of Pharmacology and Toxicology (SSPT) Annual Meeting
Discover the data behind SydLabTM One and how you can unlock small organism testing at your lab SEAMLESSLY
Meet the powerful technology and datapoints behind SydLab TM One for early toxicity assessment next 20th April in Bern at the Swiss Society of Pharmacology and Toxicology (SSPT) Annual Spring Meeting. We are pleased to announce that Nagi Bioscience sponsors the 2023 SSPT Annual Spring Meeting, where "Aging" is the highlighted topic.
SydLab TM One supports your research by providing unprecedented levels of scalability and reproducibility in a large variety of interest areas, highlighting the validated NAGITM Early Toxicity Assessment bioassays and NAGITM Lifespan Phenotypes bioassays.
Sponsor booth #1
Unlocking small organisms potential for any lab. Applications notes, product showcases and much more. Have a chat with us!
Poster #16ff
Robotic device for fully automated high-content screening on C. elegans as a novel NAMs platform for early toxicity assessment.
sydlabtm one universe
SydLabTM One combines Nagi Bioscience's patented Organism-on-Chip microfluidic technology with cutting-edge robotics, machine learning and biology to automate the entire process of culture, treatment, imaging, and multi-phenotypic analysis of microorganisms. All in a single benchtop device.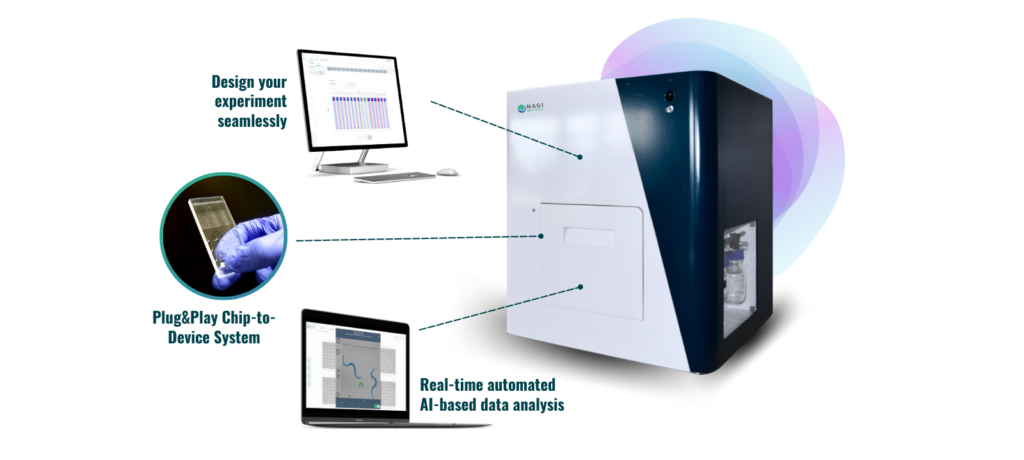 SydLabTM One does not stop there. It gets better:
AUTOMATION OF MANUAL PROTOCOLS
Elimination of manual worms handling, culture, treatment and monitoring.
No manual protocols, more time for your research. Faster and better data points to top-up your results.
UNIQUE READOUTS ON SMALL ORGANISMS
Thanks to the elimination of manual protocols, SydLabTM One achieves to extract unique readouts unlocking the full potential of C. elegans (microscopic nematode) as the powerful model organism that it is.
UNPRECEDENTED SCALABILITY & REPRODUCIBILITY
1 experiment, 64 parallel conditions tested
Fully automated treatment and analysis.
High reproducibility of the analyzed phenotypes, including worms' growth, reproduction and survival rate.
Perform innovative 3Rs assays getting whole-organism data
Bridge the gap between cell models and vertebrates testing in just a click.
Minimal user interaction required, great readouts.
SydLab One Early Toxicity Assessment
Meet SydLabtm One in bern 20th April at sspt annual meeting
Festival of Biologics 2023

10 Oct 23

Festival of Biologics 2023

10 Oct 23

We are more than ready to participate for the first at the Festival of Biologics in Basel! Find us at the Start-up Zone and discover how our product SydLab™ One do screenings of your compounds in just a week and all 3Rs-friendly. #inwormwetrust

Festival of Biologics – Basel 2023

ILMAC 2023

26 Sep 23

ILMAC 2023

26 Sep 23

Visit the Nagi booth #S01 at the Startup Area and see with you own eyes how our SydLab™ technology perform in just a five days your toxicology studies. Join the in vivo testing at the in vitro scale revolution! #inwormwetrust

ILMAC: Inspiring the Future of Chemistry and Life Sciences.

ILMAC Basel 2023

2023 Safety Pharmacology Society (SPS) Annual Meeting

18 Sep 23

2023 Safety Pharmacology Society (SPS) Annual Meeting

18 Sep 23

Safety testing? That's our place to be! We are more than happy to participate at the SPS 2023 in Brussels (Belgium) to showcase how SydLab™ One can improve your pipeline by end-to-end automation of safety tests. Come to say hi at our booth! #inwormwetrust

SPS 2023