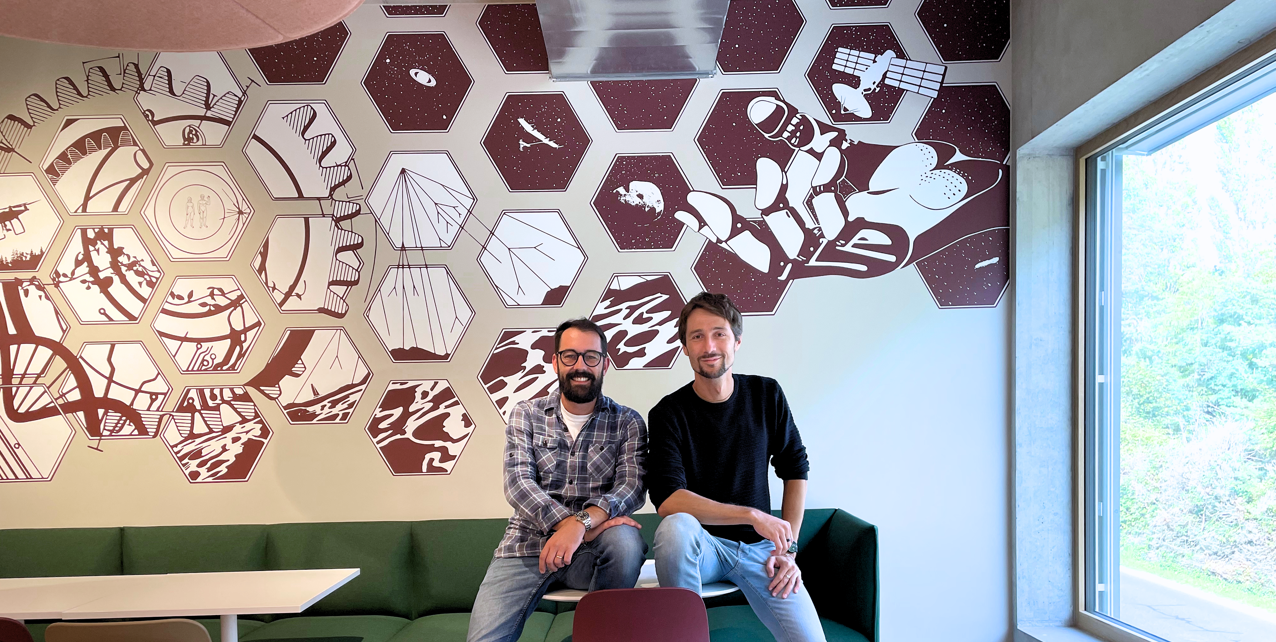 press release
Nagi Bioscience secures 12.4M CHF investment with an oversubscribed Series A funding round
September 28th, 2023
Saint-Sulpice, Switzerland
Nagi Bioscience, a Swiss life sciences company developing next-generation laboratory equipment to unlock the full potential of alternatives to animal testing, is thrilled to announce the successful closure of its Series A funding round. The company has secured an oversubscribed 12.4M CHF investment from top-tier venture capital firms across Europe, co-led by Swisscanto and imec.xpand, together with the participation of Excellis Holding and existing investors Verve Ventures and Zürcher Kantonalbank.
Nagi Bioscience's first commercial product, SydLab™ One, was launched at the end of the first quarter of 2023, and has already gained significant traction in the biopharma and agrochemical R&D sectors, among others. "The enthusiastic support from our new investors reflects our belief in Nagi's potential to disrupt the drug discovery and toxicology testing markets. We are deeply grateful for their trust in our vision." said Matteo Cornaglia, CEO and co-founder of Nagi Bioscience. "This substantial investment is a testimony of the hard work, dedication, and passion of our incredible team and will be instrumental now in scaling-up the commercial organization and operations, while expanding R&D activities to strengthen Nagi's portfolio of innovative products."
Robert Schier, Senior Director of Swisscanto, expressed enthusiasm about the investment, stating, "We are very excited about Nagi's potential of replacing a wide range of mammalian tests in various industries. The company and its technology are great examples of Swiss high-quality innovation and entrepreneurship. We are convinced that Nagi's products will have a major impact on how future drugs and chemicals are developed in a more humane way".
The success journey of Nagi Bioscience has been driven by fostering close collaboration with its customers from the start. The collaborative mindset extends beyond product development; it's about co-creating solutions that genuinely meet the needs of the market. Nagi's ability to establish deep-rooted partnerships with customers has not only validated their current offerings, but also has set a promising trajectory for the future. As Frank Bulens, Partner of imec.xpand, underscores "Nagi is introducing a new standard for preclinical evaluation enabling the identification of interesting compounds faster and more cost-effective, which will impact large markets, from cosmetics over food to agro and pharma. We are really glad to join this series A round with a significant investment".
The successful completion of the Series A round marks a remarkable milestone for Nagi Bioscience, opening doors to new markets, partnerships, and advancements to further disrupt the current biological testing paradigm. The company remains focused on its commitment to innovation, customer satisfaction, and delivering game-changing solutions that shape the future of next-generation drug discovery and chemical testing technologies.
About Nagi Bioscience
Founded in 2019, Nagi Bioscience is a spin-off of the École Polytechnique Fédérale de Lausanne (EPFL) pioneering the next-generation biological testing landscape for the past 10 years. With its innovative Organism-on-Chip technology, Nagi aims to revolutionize the way new substances are tested today through cutting-edge laboratory equipment that allows to unlock the full potential of small organisms. Under the motto of in vivo testing at the in vitro scale, Nagi Bioscience works for the transformation of biological testing standards with faster, scalable, more efficient, and ethical methods. The successful closure of its Series A funding round reflects Nagi's potential to drive transformative change within the sector of alternatives to animal testing, accelerating drug development pipelines and introducing new toxicology testing standards.
About Swisscanto
Swisscanto is the asset management arm of the Zürcher Kantonalbank, one of Switzerland's largest fund providers, developing high-quality investment and pension solutions for private investors, companies, and institutions. Swisscanto (CH) Private Equity Switzerland Growth I KmGK fund managed by the Swisscanto / Zürcher Kantonalbank provides capital to unlisted growth companies with innovative technologies and business models in the areas of information and data services, industrial technologies, and health technologies including agro- and foodtech. The fund aims at creating added value during business expansion by supporting its portfolio companies with capital, know-how and access to international partners until a successful exit. For more information visit www.swisscanto.com.
About imec.xpand
Imec.xpand is an early stage and growth venture capital fund with a game-changing approach to turn hardware driven nanotechnology innovation into successful global companies. To date imec.xpand has raised over 350M EUR in committed capital and is independently managed by a team of entrepreneurs, seasoned venture capitalists, and business experts targeting ambitious tech start-ups that meet all the criteria to become a successful, scalable venture with the potential to change the world. Imec.xpand will boost those ventures by supporting them operationally and financially from seed to exit, by enabling capex light innovation in a capex heavy environment and by giving them access to the unique imec knowledge, expertise, network and state-of-the-art infrastructure. For more information about imec.xpand please visit us on www.imecxpand.com.
For media inquiries, please contact: